Sponsor Us
---
Sustainability / Education / Adventure
Become a Sponsor and help us to inspire the next generation of scientists and engineers. We are taking our electric supercar on the longest road in the world to show that sustainable technologies do exist, that they can compete with their fossil fuelled counter-parts, and to show what is possible if you work hard and chase the dream.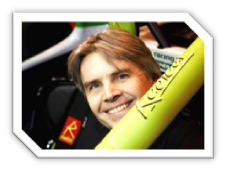 "In taking this challenge of driving the length of the Americas, the team are proving that science and engineering is relevant to doing something about the biggest challenge we face today, climate change...
The SRZero shows it is possible."                                                             
Lord Drayson
: Science and Innovation Minister
Our Sponsors enjoy a high profile alignment with our project. From a 6-part documentary series and global media exposure, to tailor-made benefits packages and the opportunity to collaborate with our education initiatives.
But more than this, they share a passion for sustainability, a vision for education, and combine it with a powerful sense of adventure that has the potential to effect real change.
Please contact Alex Schey on 07733 223 143 or alexander.schey06@imperial.ac.uk if you would like more information or to have a chat about the potential opportunities we can offer.
THANK YOU

We would like to acknowledge and thank all the sponsors who have generously supported the RGE project so far.

RADICAL SPORTSCARS
THUNDER SKY ENERGY GROUP
FRAZER-NASH
KPMG
National Instruments
Evo Electric
Continental
Rinehart Motion Systems

(Platinum, Gold and Silver sponsors)