Mission
---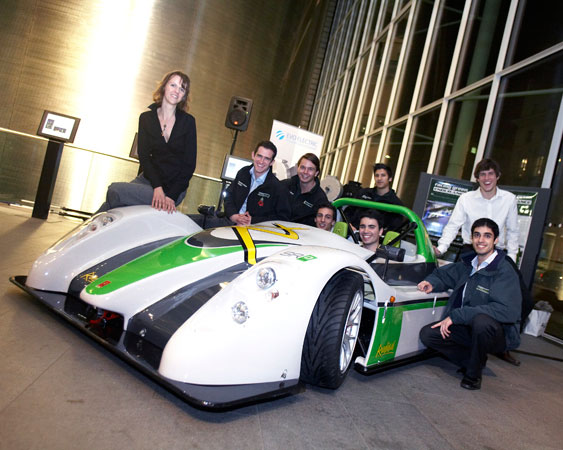 Since August 2009, the Racing Green Endurance (RGE) team and Radical Sportscars have been working closely to produce the stunning SRZero electric sportscar. The team will drive the 400bhp twin-motor supercar the full 26,000km length of the Pan-American Highway with the aim of communicating our core values to the widest possible audience.
SUSTAINABILITY
Electric vehicles have the potential to realise a sustainable transport future, without depleting valuable resources for future generations. The RGE project aims to demonstrate this while pushing the boundaries of EV technology.
EDUCATION
The team want to help encourage the next generation of scientists and engineers through our outreach program. They plan to use the RGE project as an exhilarating example of where maths and science can take you.
ADVENTURE
The Radical SRZero aims to be the world's most focused, fun-to-drive alternative propulsion vehicle. By taking on this epic journey, we hope to add a sense of excitement and get people interested in electric vehicles.